US-AZ Cultural Foundation – Announcement: November 18, 2022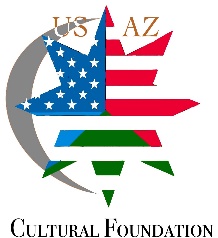 Azerbaijan's Parliament has passed a law on the opening of Azerbaijan's Embassy in Israel! This parliamentary law makes it the first Muslim-Shi'ite majority country to have an embassy in Israel.
The embassy will be located in the city of Tel Aviv.
US-AZ Cultural Foundation welcomes the historic decision by the National Assembly of Azerbaijan to open an embassy in Israel. Azerbaijan and Israel hold years of bilateral relations with strong trade and economic partnership in energy, startup, defense, agriculture, medicine, and more.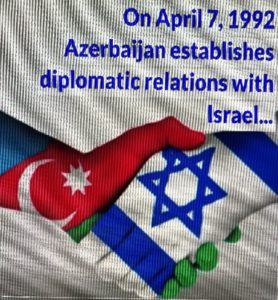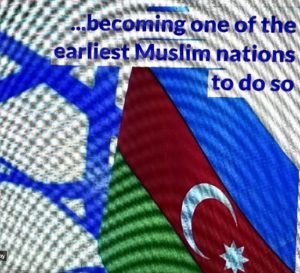 As part of this 3-decades friendship and collaboration between Azerbaijan and Israel, US-AZ Cultural Foundation is about to embark on a humanitarian spirit endeavor and accompany to Israel one of the Azerbaijani wounded soldier who was operated on and received a cornea, donated by the cornea bank of Israel, transplanted in his wounded eye by an Israel doctor. The Azerbaijani veteran will meet his cornea donor's family, reconnect with his operating doctor and have a chance to tour some of Israel.
Israel, a light unto the nation spreads that light to all 4-corners of the world.
Azerbaijan as an important partner of Israel is the home to 30,000 Jews, one of the largest Jewish communities in the Muslim world, while 70,000 Azerbaijani Jews live in Israel and strongly support Azerbaijan.
Congratulations Azerbaijan for this rather heroic decision and your stand for coexistence and humanity's harmony.
We, at US-AZ Cultural Foundation, are mighty proud to do our part and serve as a contributor to increase relations between Azerbaijan and the United States, in particular, as well as the West, in general, via culture, dialogue, media, entertainment, film & documentary content.
Video: https://twitter.com/i/status/1593583417261801472