US-AZ Cultural Foundation is proud to announce its Board of Directors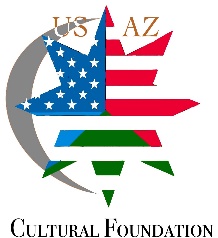 Nurit Greenger
, formerly a businesswoman; since 2006 is a freelance American journalist, the Founder and President of US-AZ Cultural Foundation (USAZCF) and C.H.I.P (
C
ivilization
H
eritage
I
srael
P
rogram) education program.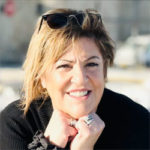 Eti El-Kiss Mizrahi – CEO of Cachet Worldwide Productions and a Film Producer. Eti El-Kiss Mizrahi is an investment broker and a real-estate investor who has a vast amount of experience within the financial services sector as well as 30 years of experience in brand licensing and entertainment sector. In 2018, she received The Trademark Women of Distinction Honors Award and was included in their honors edition for demonstrating dedication, leadership, courage and professional excellence in the entertainment and the financial arenas.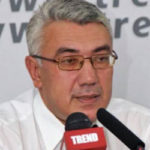 Dr. Eldar Namazov – is an Azerbaijani politician who served as the head of the Presidential Administration of Azerbaijan Republic and the Presidential aide to Heydar Aliyev. During the1st Karabakh war. Till 2000s, Eldar Namazov was actively engaged in Azerbaijan government's local and foreign affairs and now he is a political commentator on Azerbaijan's Public TV.
Dr. Yishay Falick MD, MBA – an expert ophthalmic surgeon. Healthcare systems management specialist and a former Hospital Director General. Director of HealthTech Innovation in a leading Israeli High-Tech Industry and CEO & Co-founder of a startup company.
Dr. Mickey Gideon MD, MBA – Director of Pediatric Neurosurgery at Soroka University Medical Center, well known for his successful separation of conjoined Craniopagus twins for the first time in Israel in September 2021. He received his MD and honors MBA degree from Ben-Gurion University of the Negev, Israel. A senior lecturer at Joyce & Irving Goldman Medical School at Ben-Gurion University of the Negev and senior lecturer at the Professor Ephraim Katzir department of Biotechnology Engineering. Dr. Gideon serves as a Medical Director for several innovative Israeli Health-Tech startups with special interest in surgical Robotics and he serves as a member of Board of Directors in several MedTech VC's in Israel.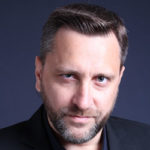 Ilgar Safat – a film and theatre director, poet and rock-singer; a graduate of the Faculty of Russian Language and Literature of the Azerbaijan Pedagogical University and the Higher Courses of Script-Writers and Film Directors in Moscow whose works were published in several newspapers and literary magazines in Baku, Azerbaijan. Safat, has written many songs which he performed on various stages in Baku and Moscow and is the awardee of several prizes for his artistic work and his feature film "The Precinct" (2010) was selected by a national committee to represent Azerbaijan at the 83th Annual Academy Awards in the Best Foreign Language Film category.
Ismail Musa oglu Rustamov, Ph.D – The Founder of Azerbaijan Green Movement. A Senior Scientist, Research and Development Group Leader in a biotech company. Ph.D. of Chemical Sciences, Institute of Theoretical Problems of Chemical Technology of Azerbaijan National Academy of Sciences; B.S. in Chemical Engineering, Azerbaijan Institute of Oil and Chemistry, Baku, Azerbaijan, USSR.
Shaul Mizrahi consultant – CEO of ETI Accounting & Consulting, Inc., a Taxation, Accounting & Business Entertainment Management Firm.